Page - Store
Super Microfiber Window Cloth
50410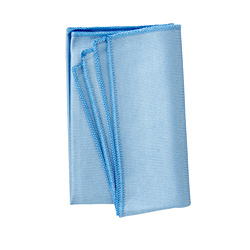 Use for cleaning windows, mirrors, and glass with Basic H2®.
Overview:
Use this super absorbent, microfiber cloth for glass and window cleaning with Basic H2™. Leaves windows and mirrors clean and streak- free.
Directions:
To clean windows, mirrors and glass: Add 16 oz. of water in a Get Clean Spray Bottle. Add 2 drops of Basic H2™. Spray on surface and wipe off with a Get Clean Super Microfiber Window Cloth.