Page - Store
Shaklee 180 Turnaround Kit
89280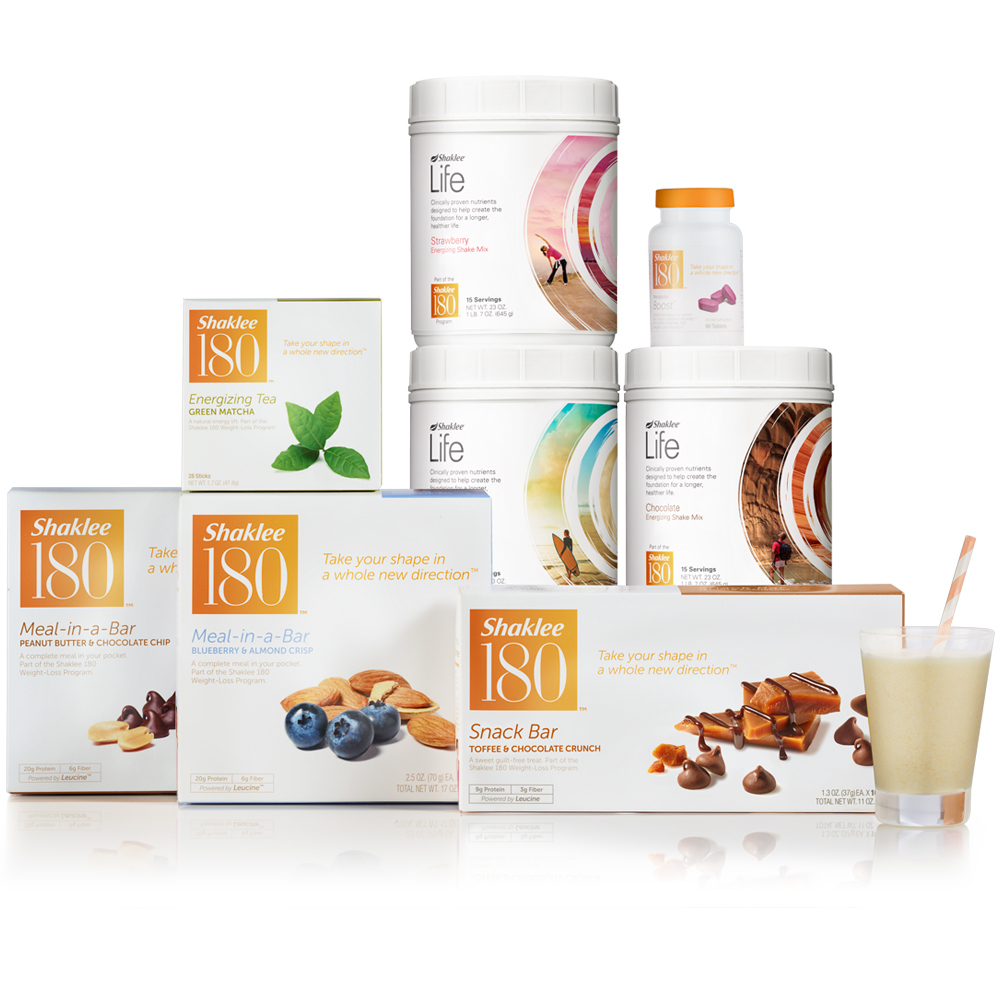 Lose weight and look amazing in the New Year with a program designed to burn fat, not muscle.
Overview:
SPECIAL OFFER: Save 10% when you place Shaklee 180 Turnaround Kit on Autoship AND receive a coupon for a Shaklee product (up to $100 SRP value) for only $10. Offer valid through April 9, 2016.
Lose Weight
Go from before to after with a revolutionary program with meal replacements and snacks designed to help you burn fat, not muscle.
This customizable two-meal kit delivers a complete program of shakes, bars, snacks, energizing tea and metabolic boost* - along with access to tips, tools and information that will help you lose the weight and learn how to keep it off.
NOW includes Shaklee Life Energizing Shake with ultra pure non GMO protein, added leucine to preserve lean muscle, and pre- and probiotics to support digestive and immune health.
Features:
Each customizable Turnaround TM Kit includes:
Products to get you through your day.
Two healthy meals from Shaklee Life Energizing Shakes and Shaklee 180® Meal-in-a-bar
An Energizing Tea
Healthy snacks, in your choice of flavors
Metabolic Boost* supplement
Program support on the myshaklee.com, Shaklee 180 tab, including workouts designed by Pure Performance team athletes meal plans, recipes, and tips to support your success.
Shaklee Difference:
With added leucine to preserve lean muscle
Ultra pure non-GMO protein
Gluten-free
Lactose free
Kosher.
Low glycemic. Lower GI correlates to a slower rate of digestion and gradual release of glucose, contributing to better weight control and over long-term health.
Formulas are free of added artificial sweeteners, preservatives and flavors
Video:
https://shaklee-corporation.23video.com/video/1259...
* These statements have not been evaluated by the Food and Drug Administration. These products are not intended to diagnose, treat, cure or prevent any disease.