Page - Store
ProSante Replenishing Conditioner
31644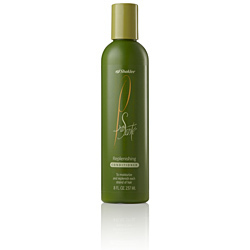 Shiny, silky and soft
Overview:
Concentrated moisturizing ingredients provide hair with intense shine and softness. It also repairs surface damage and mends split ends for a silky smooth effect. Using nature-based protein and humectants, it further strengthens so it maintains its good health longer.
Features:
Strengtens, smooths and adds shine
Formulated with humectants, emollients and a vegetable-based protein.
Includes Scalp Health Complex, formulated for optimal hair growth and health.
Directions:
After shampooing, squeeze out excess water and apply this highly moisturizing conditioner, distributing evenly from roots to ends. Leave on for 1-3 minutes and rinse thoroughly, leaving hair smooth and soft.