Page - Store
Performance Endurance Pack
89449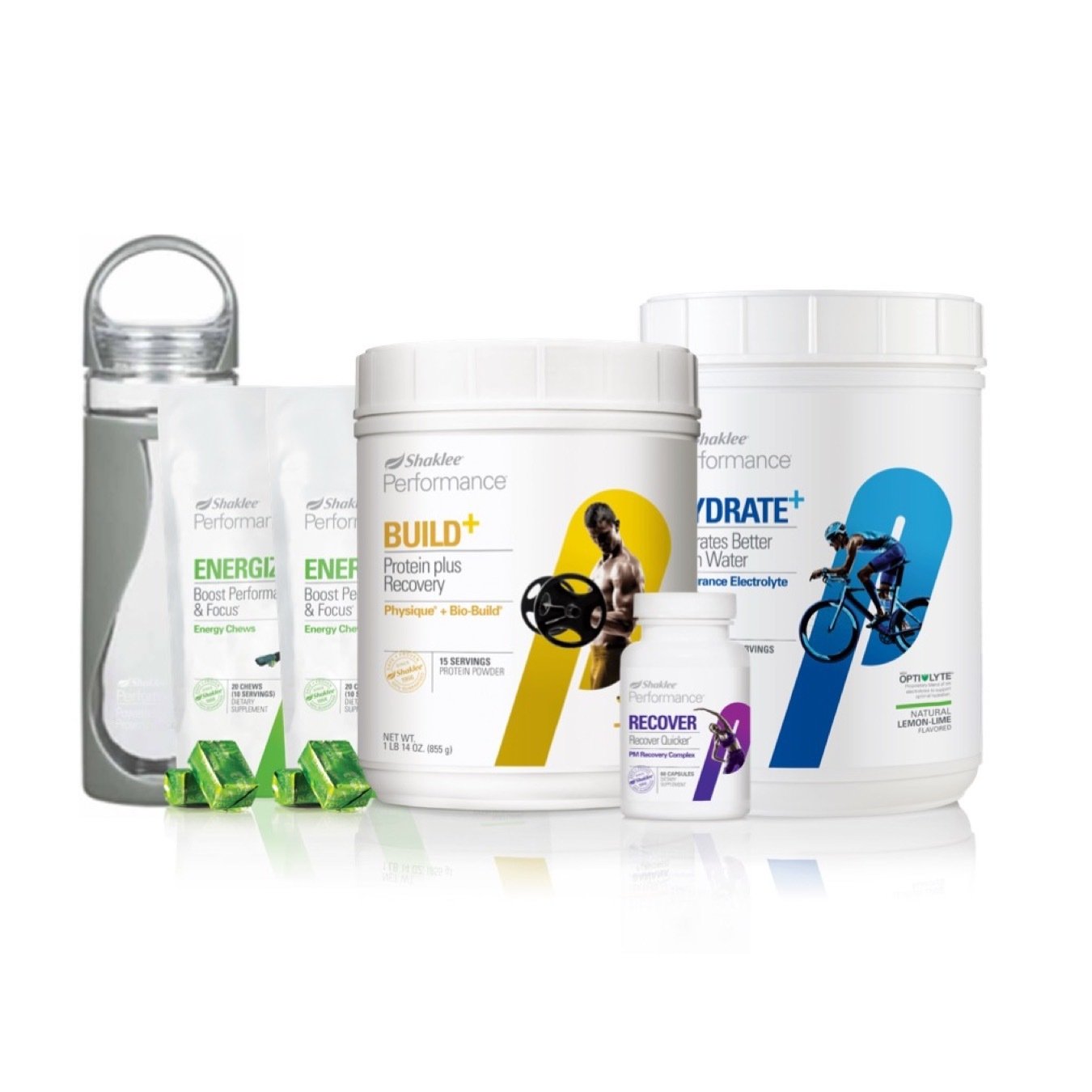 FREE GIFT through September 30th: Get a free Performance branded glass water bottle with purchase of the new Performance Endurance Pack.†
The Performance Endurance Pack is designed for marathon runners, long distance cyclists, soccer players or any athlete involved in extended, high intensity aerobic activities.
Designed to:
Take intensity to the next level with a perfect balance of protein and carbohydrates to give your body the energy it needs
Help build firm, lean muscle; restore muscle energy; and support muscle repair
Recover faster to help you stay on track
The pack includes:
Energy Chews - A burst of clean energy to help improve performance and sharpen focus.* Great for on-the-go.
Endurance Electrolyte Drink - Clinically proven to hydrate better than water. Proprietary Opti-Lyte® blend helps maintain blood glucose levels to sustain energy and increase endurance.
Physique + Bio-Build® Recovery Shake - High-octane fuel for rapid muscle recovery. Bio-Build blend is clinically proven to deliver more energy to muscles than either carbohydrates or protein alone.
PM Recovery Complex - Ultra-pure tart cherry extract is clinically tested to reduce post-workout muscle soreness and optimize recovery, which helps improve sleep quality. Also contains our patented Pain Relief blend.
The Shaklee Performance line
A safe, proven, comprehensive way to get the optimized nutrition you need to support your specific activity and fitness goals. Whether you visit the gym twice a week to stay fit and active, or you're a competitive athlete, Performance has the solution to help maximize your results and speed recovery.
† Offer Rules
Offer available in the U.S. and Canada from Thursday, August 10th through Saturday, September 30, 2017.
Open to new and existing Members, Distributors, Associates, and Business Leaders.
Eligible orders must be placed online through MyShaklee.com, Shaklee.com, Shaklee Connect™, mobile, Shaklee PWS or at the Shaklee Los Angeles Sales and Training Center.
This offer does not apply to orders placed through the Call Center or SBOSS.
No limit to the number of packs that can be ordered under this offer.
Offer good while supplies last.
The Shaklee Pure Performance Guarantee
Guaranteed to be safe and free from banned substances
No artificial flavors, sweeteners, or preservatives
Gluten free
See individual products for more information.