Page - Store
OmegaGuard (Softgels 60)
22077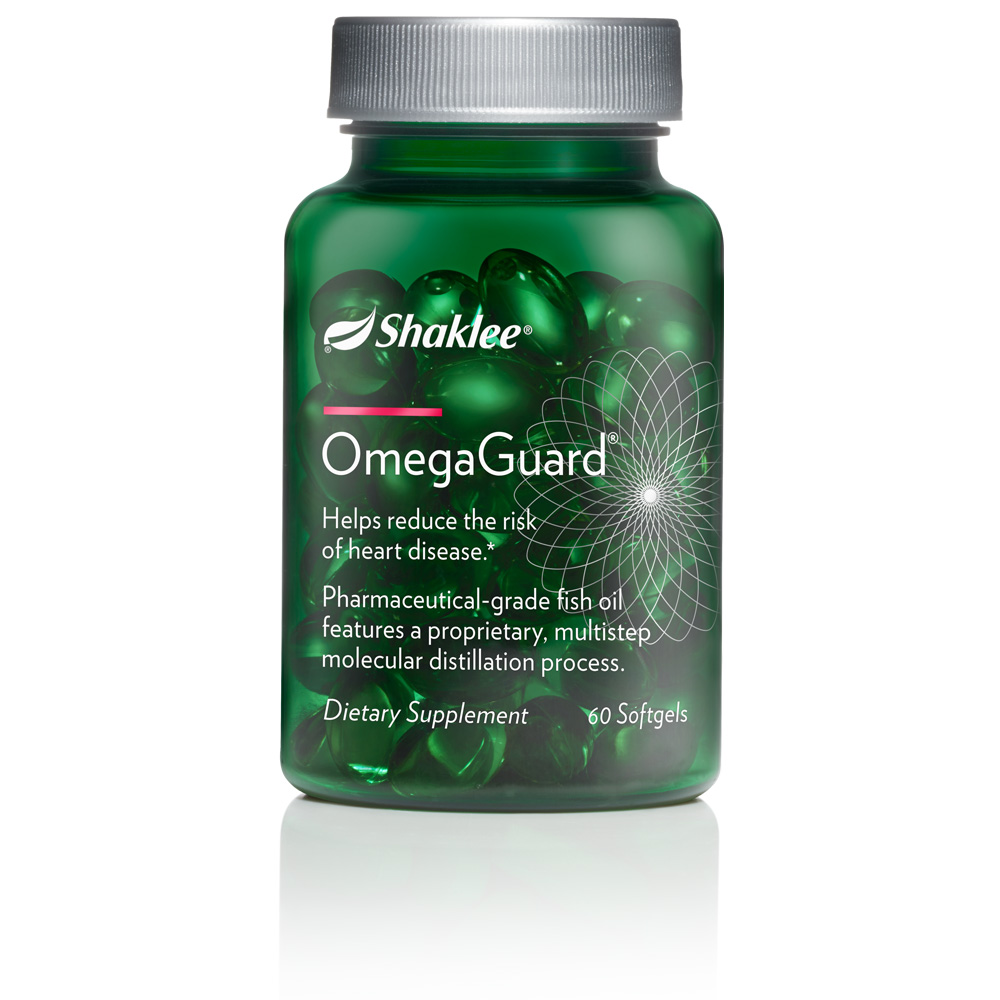 Help reduce the risk of heart disease*
Overview:
OmegaGuard helps reduce the risk of heart disease by providing a full spectrum of seven ultra-pure, pharmaceutical-grade omega-3 essential fatty acids, naturally found in small, cold-water fish, and delivers more EPA and DHA than other brands. Smaller size for easier swallowing.
Helps maintain a healthy heart and cardiovascular system‡
Helps retain healthy triglyceride levels‡
‡ Supportive but not conclusive research shows that consumption of EPA and DHA fatty acids may reduce the risk of heart disease. See nutrition information for total fat and saturated fat content.
Shaklee Difference:
To ensure purity and potency, the fish oil in OmegaGuard undergoes a state-of-the-art molecular distillation process that:
Concentrates natural, beneficial omega-3 fatty acids including EPA & DHA
Removes lead, mercury, arsenic, cadmium, dioxins, PCBs,
and other contaminants
Minimizes odor and fishy aftertaste
Directions:
Take 2 softgels daily with a meal.
Video: