Page - Store
Liver DTX Complex
20616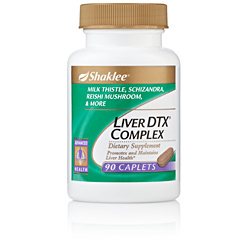 Helps maintain normal liver function*
Overview:
Liver DTX Complex is uniquely formulated with milk thistle seed extract, reishi mushroom, Schizandra chinensis, dandelion, turmeric, and artichoke.
This product helps to:

Maintain bile flow, an integral part of digestion
Protect liver from toxins
Directions:
Adults take 3 caplets daily with meal. If pregnant or nursing, ask a healthcare professional.