Page - Store
Hand Dish Wash Liquid Concentrate
255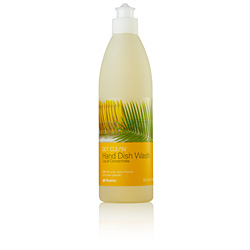 Soft on hands and the earth, yet very tough on grease
Overview:
If we hesitate to mention that fresh-scented Dish Wash is soft on hands and the earth, it's only because you might think it's soft on grease. But trust us. You need only a few drops to tackle a pile of greasy dinner aftermath. Really. Just a few. This is an exercise in restraint.
---

PTPA provides an objective means to discover, appraise and promote new products designed to enrich family living. Awards are presented to companies whose products are deemed exceptional by a knowledgeable and unbiased panel of experts.
Directions:
Directions for best results: Use Dish Wash Concentrate with our exclusive Super Microfiber Dish Sponge.