Page - Store
FlavoMax®
20654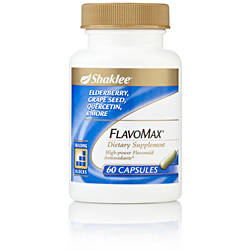 Like an extra helping of fruits and vegetables.
Overview:
Flavonoids are powerful water-soluble plant nutrients commonly found in fruits and vegetables, and they deliver potent antioxidant protection to the blood and blood rich tissues, especially the liver and intestines.*
Features:
Contains flavonoids from elderberry, grape seed extract, quercetin, and more.

Directions:
Take 1-2 capsules daily