Page - Store
BestWater MTS 2000 System (Countertop)
82300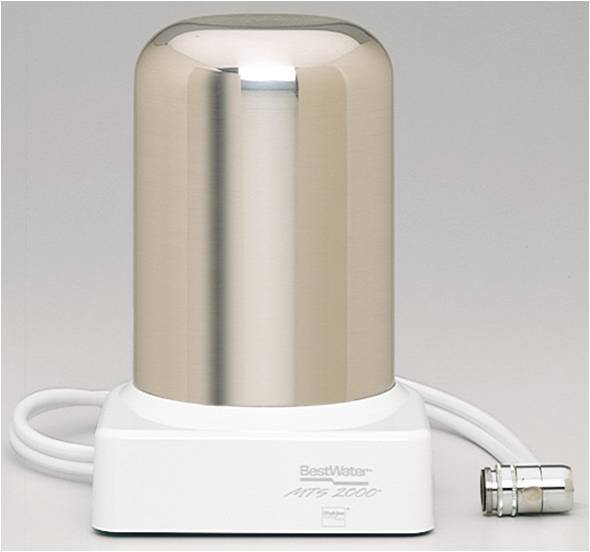 BestWater MTS 2000 counter-top
Advanced Counter-top carbon filtration system #82300. Includes installation parts (#56789).
This advanced carbon filtration system installs easily, providing instant, clean, delicious water for just pennies a day. The MTS 2000 system is ideal for the majority of homes with municipal water supplies. It carries a Five-Year Warranty.
The compact design of the counter-top model takes up little space on your counter, but belies its impressive capacity to produce up to 1,000 gallons of filtered, great-tasting water. Includes the MTS 2000 Filter and installation parts.