Page - Store
Basic-H Classic 5 gal.
42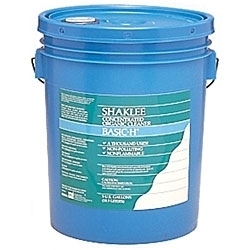 The world's most versatile cleaner.
Overview:
Back in 1960, Basic-H was one of the first environmentally safe household cleaners on the market. Today, millions of bottles later, it's more loved than ever.
Efficient, powerful, safe, biodegradable, and economical, Basic-H is the world's most versatile cleaner, period. Sixteen ounces makes up to 90 gallons to clean hard surfaces, woodwork, walls, floors, glass, mirrors, even cars. Anything you can clean with water, you can clean with Basic-H. No wonder it was named an official Earth Day product.
Features:

Biodegradable
Safe
Powerful
Economical
Efficient
Directions:
Spot test first.

Lipstick on linen napkin: Apply full strength to fabric. Let soak, rub lightly, rinse clean.

Crayon on painted wall: Dab full strength on wall, and wipe off with moist sponge

Gum on fabric: Apply full strength to fabric. Let soak, then pull gum off.

Old wallpaper: Dilute 2 tbsp. in bucket of hot water; apply with sponge, let soak, lift off.

Sticky paintbrushes: Add 1 tbsp. to ½ gallon of water. Soak 24 hours, rinse with hot water.