Page - Store
Get Clean Water Filter Refill (80-gallon filter life)
52115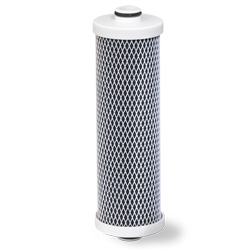 Contains 1 filters specifically designed to work with Get Clean® Refillable Filter Housing
Overview:
Get Clean® Water is a revolutionary new water filtration pitcher system certified by the Water Quality Association (WQA) to reduce up to 99% of lead 1 —as well as dozens of other nasty contaminants that can turn up in your water and may be harmful to your health.
Cleaner, healthier water and a cleaner, healthier planet? We can all drink to that!
This refill pack contains 1 filter specifically designed to work with Get Clean® Refillable Filter Housing.
Listen to more: